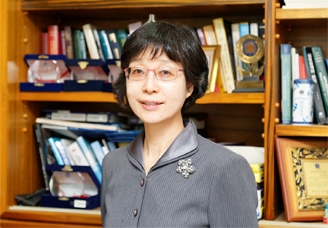 The history of Yonsei University Press dates back to 1929 when YUP was originally established as <Yonhi College Press>. Then in 1955, YUP was formally approved from the Ministry of Education to establish as <Yonsei University Press>. By 2019, Yonsei University Press will reach a milestone, 90th anniversary of its foundation.
Yonsei University Press has embraced, as its mission, the obligation to organize the academic heritage and traditions of Yonsei in a systematic way, to provide these scholastic accomplishments more accessible at home and abroad. YUP is currently expanding to prepare for the emergence of mobile contents, as well as continuing to publish quality books for domestic and foreign university education.
In 1929, YUP first published Urimalbon by Choi Hyun-Bae (first version), presently with 101 year milestone approaching in 2030, YUP's goal under the motto of 'VISION 2030' is to enter the list of the top 10 university presses in the world by 2030.
YUP provides authors with an incentive system for outstanding academic publication and educational books, while securing a wide range of readership through establishing YUP subsidiary publishing label, Cheongsong Media. Furthermore, YUP has developed expeditious systems available such as the Google Books Program, in order to conveniently serve worldwide.
I hope you will join us in the forthcoming information age, and be an active participant in a movement as authors and readers for YUP's production in online digital content as well as publishing offline content. With this in mind, YUP will connect to serve each one of you and contribute to the university and to the society.
On behalf of Yonsei University Press, I extend my best wishes.
Sincerely,
So Young, Sohn
Executive Director
Yonsei University Press
November. 2016